Happy Thanksgiving!
Please spread the joy of an upcoming QTEE on January 26th! I attached the flyer to ease of circulation J
Click here to register. Or scan The following QR code: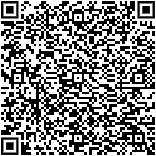 You all did an amazing job this year!!! Looking forward to 2023 with you. Thank you,
Valerie Vagts
Performance Improvement and Education Coordinator
Tidewater EMS Council, Inc.
Office: 757-963-0632 x 307 I Fax: 757-963-2325
E-mail vagts@PROTECTED I Website: www.tidewaterems.org
Click here to complete a short customer experience survey.