From: Valerie Vagts <vagts@PROTECTED>


Happy New Year,
Our friends across the state have been experiencing a significant change in their patient turnover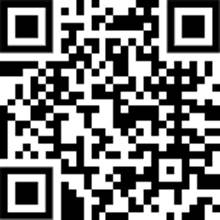 experience due to overcrowding at the hospitals. As a provider for the TEMS region, please voice your experience on this very important topic by completing this 7-question survey by Wednesday, January 25th.
Click here to participate in the survey or scan the QR code.
Share this survey to any/all providers who operate within the TEMS region.
Thank you for all you do every day!
Valerie Vagts
Performance Improvement and Education Coordinator
Tidewater EMS Council, Inc.
Office: 757-963-0632 x 307 I Fax: 757-963-2325
E-mail vagts@PROTECTED I Website: www.tidewaterems.org
Click here to complete a short customer experience survey.
Thank you,
Dave
Click here to schedule a meeting
Learn your trade, before you learn the tricks of the trade.