From: Valerie Vagts <vagts@PROTECTED>


Hey Everyone,
Get the news out! We are having our 5th Quarterly Tidewater Education Experience (QTEE) day of classes on 10/20/2022 from 09:00 - 16:00 at the Delta Hotels – 725 Woodlake Dr, Chesapeake VA 23320. You can enroll for as many sessions that fit in your schedule J I attached the flyer for you to easily distribute this information to others.
Enroll today by clicking here or scanning the QR code below.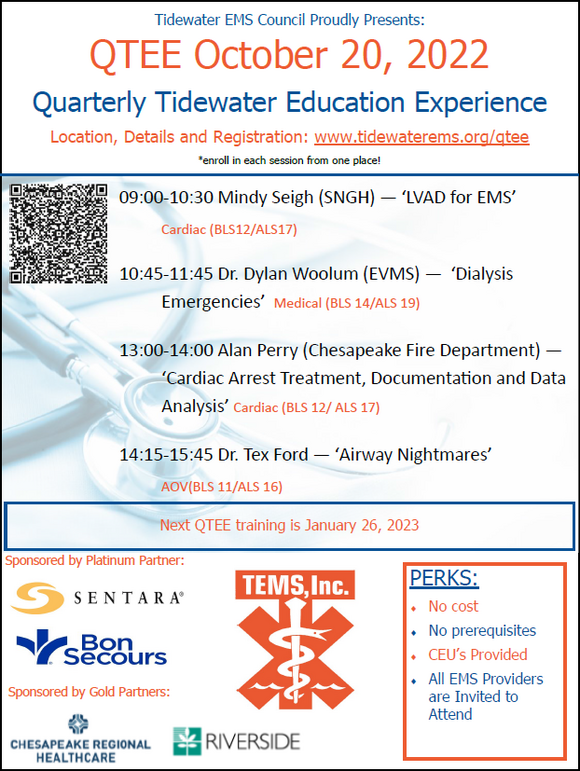 Thank you,
Valerie Vagts
Performance Improvement and Education Coordinator
Tidewater EMS Council, Inc.
Office: 757-963-0632 x 307 I Fax: 757-963-2325
E-mail vagts@PROTECTED I Website: www.tidewaterems.org
Click here to complete a short customer experience survey.